Consulting for Warehouse Optimization and Why You Need It
Blog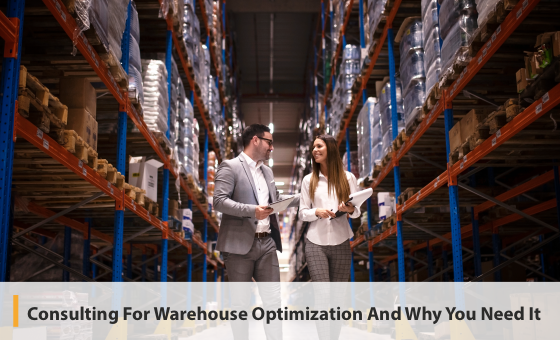 Introduction
We at Jay storage as part of our service visit many warehouses on request from customers looking to optimize space. It really pains us when we come across haphazard stacking because of poor design and product selection resulting in a loss of valuable space, operational efficiency not to mention time and money.
After further interaction with the customer, it usually comes down to poor advice and planning by previous suppliers who lacked foresight and had nonaligned vision of the customer. How we wished we had met the client earlier offered them our advice which of course was free of cost with no obligations with just intention to help.
So why should consulting be a priority above everything else, why should you need it. Simply because of our experience, having been involved with the warehousing industry for the last 30 years and with a collective experience of our team of more 200 years, we can help your business by
Reduce the cost of goods stored and picked in the facility
Increase productivity
Increase storage capacity in the warehouse
Design flow
Safety
ROI (Return on Investments)
While poor planning has a nasty habit of showing itself, the best way to know you require to consult us is when
You need to rent additional warehouse space offsite.
Your warehouse dock and/or aisles are congested with pallets.
When the racking system has reached 95% or greater storage density
We can help with planning and redesigning the entire warehouse, suggest a suitable system with 2D & 3D renditions which factually shows increased storage capacity, streamline logistics operations with a material flow chart, the suggested system could be manual, semi or fully automated systems taking into account available usable vertical height.
The increased capacity would automatically store more inventory and automation if required can increase throughput especially in some time sensitive industries. We at Jay storage can offer total project management while keeping budgets in check with adhered timelines.
Jay Storage offers first-class solutions for industrial storage. We provide leading, innovative storage and consultations so that your warehouse can operate with maximum efficiency allowing you with a piece of mind leaving you to concentrate on your business.
If you would like to find out more about what we can do for you, contact us today. If you require any further help or information, Call us for a quick chat on +919146064913 email us your quarries on sales@jaystoragesolutions.com and visit our website www.jaystoragesolutions.com
Contact Now